Is ABS Energy Solutions the best solar installer for you?
We've collected thousands of installer reviews to make sure your search for solar is safe & hassle-free.
Click 'Compare 3 Quotes' below to make sure that you're getting a good deal.
About ABS Energy Solutions (Solar Company)
Unit 5, 39 Holyrood St, Hampton, VIC, Australia

0434557094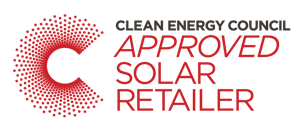 ABS was set up to create not just a solar business, but a more complete energy partnership for our clients. We have an energy brokerage business finding homes and businesses the cheapest grid power, while at the same time we give customers back the power to create their own daytime energy supply. We also are extremely experienced installers of back up batteries for homes and businesses. From the 17,000 panels at the Wyalla Solar Farm in SA, to a half dozen panels on your home, we take just us much care in making sure your system is designed correctly, and with the best quality materials and installers we can find. Do it once, and do it right!
ABS Energy Solutions - Solar Panel Brands
Trina Jinko LG Canadian Solar
ABS Energy Solutions - Inverter Brands
Fronius Solar Edge Huawei
ABS Energy Solutions - Solar Battery Brands
Tesla Sonnen LG Huawei
Solar Power
Hybrid Solar
Solar Hot Water
Off Grid Solar
Solar Maintenance/Upgrades
Commercial Solar installations
Read ABS Energy Solutions Customer Reviews
Monday 10th May, 2021
Alex Richards from Victoria
ABS installed a 15kW premium solar array on our house in Hampton and we are extremely happy with the sales process and solar design.
Wednesday 5th May, 2021
Tony Smith from Victoria
We used ABS for our 25kW solar array and the results were spectacular. Our first bill showed over a 70% drop in peak usage" (2,140kw down to 574kw)
Friday 30th April, 2021
Dietmar Jung from Victoria
I was extremely happy with the installation, service and support from Mat and Colin for our 42kW solar array and back-up power supply.
*Please note that supplier ratings, reviews, and opinions shared on yoursolarquotes.com.au are the opinions of the reviewers alone and do not reflect the views or opinions of Your Solar Quotes. Read more at our Terms & Conditions under 'Installer Reviews.'
ABS Energy Solutions Top Solar Service Locations