About A2Z Solar Energy (Solar Company)
Level 5, 203-233 New South Head Road Edgecliff NSW 2027

1800865101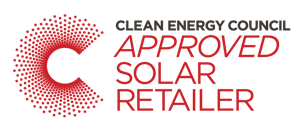 A2Z Solar Energy supports environmental improvements. We provide a CUSTOMISED SOLAR POWER SYSTEM for your roof. TOGETHER WE CAN STOP DEATHS FROM BREAST CANCER. We are proudly committed to donate funds to the National Breast Cancer Foundation (NBCF) on each and every panel we install. #ZEROBY2030
A2Z Solar Energy - Solar Panel Brands
Seraphim, Trina, Jinko, LG, Canadian, Qcells Longi, Risen, Suntech, ZNSHINE, GSUN.
A2Z Solar Energy - Inverter Brands
Growatt, Solax, Solis, Fronius, SAJ, Sungrow, Goodwee.
Solar Power
Hybrid Solar
Solar Hot Water
Off Grid Solar
Solar Maintenance/Upgrades
Commercial Solar installations
Read A2Z Solar Energy Customer Reviews
Sunday 27th December, 2020
Steve Marsh from Queensland
Like to thank Alex especially for his quick replies and how quick he was able to action the Installation of our panels. Very professional and would highly recommend A2Z Solar Energy.
Sunday 6th December, 2020
Antonius Kusters from Queensland
A2Z SOLAR ENERGY is awesome to deal with, starting from quotation to installation. Alex has done fantastic job for me. My 6.6 KW system is working well. Would recommend.
Monday 2nd November, 2020
Sarah from New South Wales
5 stars. Start to finish
Sunday 1st November, 2020
Michael from New South Wales
The process was seamless, from the initial consultation to the final installation and coming online. Top notch company.
Wednesday 28th October, 2020
Andrew James from New South Wales
Thanks to the entire team in A2Z Solar Energy. It was really fast, smooth and efficient. Alex helped me to get a good solar system for a cheap price. I liked the quick installation process.
*Please note that supplier ratings, reviews, and opinions shared on yoursolarquotes.com.au are the opinions of the reviewers alone and do not reflect the views or opinions of Your Solar Quotes. Read more at our Terms & Conditions under 'Installer Reviews.'
A2Z Solar Energy Top Solar Service Locations