About 4Shore Solar (Solar Company)
Rudman Parade, Burleigh Heads QLD 4220, Australia

0450801985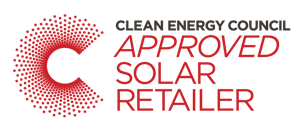 Established in 2010 and based in Burleigh Heads. 4shore Solar is one of the Gold Coast's most reliable family owned and operated solar businesses. Providing personalised solar solutions for residential homes and businesses throughout South East Queensland; Gold Coast, Brisbane, Northern New South Wales and the wider regions. Jason the owner, operator and installer has been servicing the electrical industry for over 21 years. His market knowledge comes from over 10 years of fast, professional, quality solar system installations. 4shore Solar has performed over eight thousand solar installations without a single negative review. Our solutions are backed by our simple business philosophy; our clients, before, during and after sales service is impeccable. We focus on you, our valued 4shore client and always provide exceptional customer service and workmanship. We offer complete piece of mind with PV systems that feature the latest technology and long-term warranties. We are steadfast and remain committed to helping you make the smartest, long-term decision. With thousands of happy solar customers saving on electricity each month, don't be left in the dark. Trust 4shore to help you save money and so much more with solar!
4Shore Solar - Solar Panel Brands
Jinko Solar, Longi, QCELL, REC, Sunpower, LG
4Shore Solar - Inverter Brands
Fronius, Sungrow, SMA, Solaredge, Enphase, Tigo Optimisers,
4Shore Solar - Solar Battery Brands
Victron, LG Chem, Tesla
Solar Power
Hybrid Solar
Solar Hot Water
Off Grid Solar
Solar Maintenance/Upgrades
Commercial Solar installations
Read 4Shore Solar Customer Reviews
Sunday 30th August, 2020
Laureen Pollock from Queensland
We were referred to 4Shore Solar by our neighbours & decided to get a quote, Grant was very informative & able to answer my husbands endless questions with no hesitations. The quote was sent very quickly & we decided to have our old system replaced.. we are so impressed by the service from Alicia, Grant & Jason that we will be recommending them to everyone we know.. so so happy we have a system working to our advantage.
Monday 27th July, 2020
Dan L from Queensland
A VERY PROFESSIONAL TEAM IN ALL WAYS! We are very impressed and satisfied with 4SHORE SOLAR from beginning during quotations up to the complete installation. At first, I sent an inquiry email and then Grant promptly replied all my questions and came to the exact time given to explained to me the pros and cons of every panel and converter types that is suitable for our household. He was not pushy and did not even try to up-sell us. A day after Alicia phoned me about the installation date and time, which is for me I felt these team is really doing their job to get everything done as soon as possible. Jason and his mate turned up on time and did an excellent job. They were very tidy, fast and polite and left the place spotless after installation. I would definitely and highly recommend this company for solar installation.
Saturday 18th July, 2020
Eddie from Queensland
This company is 5 star for a reason, very professional and efficient and a pleasure to do business with. From Grant and Alicia in sales to Jason on install went like clock work, great work guys very impressed and will be sure to recommend. Thank you
Wednesday 17th June, 2020
Tyson from Queensland
Very happy with my purchase. I did a lot or research before making a decision and was very happy to deal with Grant Mann from sales that was very knowledgeable and answered all my queries. I was especially happy with the owner of the business doing my install - they looked after the house and most importantly left it that same way when they left! Great work guys, more that happy to refer your business to friends and family. Cheers
Wednesday 19th February, 2020
Michelle Mather from Queensland
I did alot of research before I chose 4Shore Solar and I absolutely made the right choice. Professional, courteous and punctual, happy to answer all my questions and very knowledgeable about their product. 4Shore Solar use top quality components which make all the difference to your energy production and the installation was quick and clean. We needed to have our meter box upgraded which no other solar company bothered to tell us. After just 4 weeks with the panels on my first power bill came in with a 76% reduction. I have no hesitation recommending this company. Edit to add: Just received our Summer bill and even after running our aircon flat out we are still $80 in front for the qtr. The panels are exceeding our expectations and well worth the investment.
Friday 27th December, 2019
Brad Craig from Queensland
Jason and Ailicia did a fantastic job ay my house in Ormeau Hills on a 10 kilowatt system very professional ( no mess left after job )very informative highly recommend the team from quoting to installation :)
Tuesday 5th November, 2019
Mick Adams from Queensland
Absolutely happy with the advice and service provided to us by 4SHORE SOLAR!!! We dealt with GRANT MANN who was both extremely informative and helpful throughout the entire process. We were going through some serious medical issues at the time and Grant was very considerate and flexible throughout the whole process. I can not speak highly enough of of both GRANT and ALICIA who we dealt with through their office. I would gladly recommend them to anyone who is interested in getting Solar installed. Many Thanks to all at 4SURE SOLAR from our entire Family!!!
Tuesday 29th October, 2019
Kylee Mckinnon from Queensland
Another happy customer. Had done a little research and managed to contact Grant whom explained the difference between the good and the not so great when it comes to products. Yes I didn't choose the cheapest but am so glad that I made a GREAT decision. The team are efficient, professional and there to help ALWAYS. Thankyou
Tuesday 29th October, 2019
Justin Prior from Queensland
I had done loads of research into solar, was doing my head in , but in the end i decided to go with 4shoresolar..weren't the cheapest but not the dearest with a 6.5 kw system...Grant Mann was very professional in his knowledge of solar systems to suit ones household needs. As for the installation Jason and Alicia were on time very friendly and most importantly very efficient and the job was done in know So if your thinking about going solar ,id certainly recommend going with 4ShoreSolar
Tuesday 29th October, 2019
Phill Barbaro from Queensland
Very happy with the service from start to finish. Recommended by family definitely made the right decision in choosing 4shore. Worth the $$ for the quality of product, happy to work with our budget and still provide us with a quality service to suit our family's needs. Quick turnaround from quote to installation. Will highly recommend
Tuesday 22nd October, 2019
Courtney Larden from Queensland
Had the solar for 3 months and working brilliantly. They even notified me of cracked tiles on the roof that needed repairing.
Tuesday 22nd October, 2019
Daryl Stubbins from Queensland
I wanted Solar fitted and after searching various companies settled on 4shore because they explained things simply and followed up with excellent service and support. Grant Mann for tech support and Alicia Price for admin support were fantastic to deal with and i will use them again in the future for sure!
Tuesday 22nd October, 2019
Bas Deo Naidu from Queensland
4Shore Solar installed a 6.6KW solar system today at my duplex residence in Coomera. I found them to be very cooperative. They were efficient and very professional to deal with. Their products are of a great value to your money. I highly recommend anyone wishing to install a solar system in their home to use this company.
Tuesday 22nd October, 2019
Shaun from Queensland
After being referred by a friend that had used 4shore solar, we got Alicia out to give us a quote, and were very impressed with the prices. We went ahead and had our solar installed last week and the service was great. We've already recommended 4shore solar to family and friends. 5 star service. Thanks again. Mel & Shaun
Tuesday 22nd October, 2019
Craig Larden from Queensland
We had a new solar system installed two weeks ago and also the removal of our original system. I met with and discussed our needs with five different installers and the difference between 4Shore Solar and the others was amazing. Alicia was very knowledgeable about all aspects of the process, she was professional and was able to answer all of my questions on the spot. The price of our system was very competitive and there were never any problems in seeking further clarification re the install. Jason removed our old system and installed the new one with no fuss at all, he explained the wifi graphs and data that were a part of the system and ensured that we knew to ring them if there were any issues. We had an issue with the inverter dropping out due to high voltage coming from the grid, Jason called back the day after i informed Alicia of the problem and we have not had any further issues since he made the adjustments. We can not recommend 4Shore Solar highly enough: truthful, supportive and professional. We were so impressed we recommended them to our daughter who had a system installed the same week! Thank you Alicia, Jason and the team.
Tuesday 22nd October, 2019
Karen Pearson from Queensland
Thank you Grant Mann for guiding me through the 'solar' world - fabulous job by 4shore - on time - installed - explained - great job
Saturday 28th September, 2019
Ken McLean from Queensland
Another Happy Customer. I'm so glad we chose this company. Jason and the complete team at 4Shore Solar have been fantastic. The install was professional & fast. The quality of materials and workmanship is exemplary and the best thing is we now make more power than we use :)
Tuesday 30th October, 2018
Sue James from Queensland
4Shore Solar did our install of our solar system while we went away overseas. We left them a key and upon return from our trip the job was complete and our solar was up and running. Brilliant customer service and installation, the whole process was so easy - can't recommend highly enough!!!
Wednesday 24th October, 2018
Adzli Shamsuddin from Queensland
Friendly staff and helpful. Very professional. Highly recommended.
Tuesday 23rd October, 2018
Jayden Kropp from Queensland
Decided to get solar installed recently. After a thorough search, went with 4Shore solar as they were a local, family business who operated on the Gold Coast and did not outsource any of the work (unlike the numerous other quotes I received). Throughout the whole process both Alicia and Jason were extremely helpful and have helped me with all my queries before, during and after the installation of the solar. Highly recommend going with 4Shore solar! Have refereed to friends.
Tuesday 23rd October, 2018
stephen mortensen from Queensland
Working with 4 shore solar was easy with good communication during the purchase and installation stage, and the installation team were efficient and knowledgable. Our installation was for the Body Corp of our complex. The system has been operating trouble free for 6 months.
Tuesday 23rd October, 2018
Robert Elliott from Queensland
Highly recommend this company. They go beyond the call of duty to make sure your installation goes smoothly. Very helpful friendly staff.
Tuesday 23rd October, 2018
Andrew Reid from Queensland
Great products and customer service. Alicia and team made the whole process easy. Very professional!! Thank you
*Please note that supplier ratings, reviews, and opinions shared on yoursolarquotes.com.au are the opinions of the reviewers alone and do not reflect the views or opinions of Your Solar Quotes. Read more at our Terms & Conditions under 'Installer Reviews.'
4Shore Solar Top Solar Service Locations