About 2EZ Electrical (Solar Company)
13 Vigilant Cl, Bentley Park QLD 4869, Australia

0423909300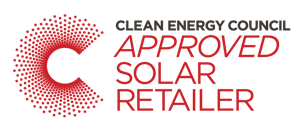 2EZ Electrical is a Cairns owned and operated electrical company specialising in solar and battery installation. From sales, installation and post sales support deal only with a qualified electrical contractor. We are: Approved Solar Retailer Local (aftersales support just around the corner) Trade Qualified NO SALESMAN! Veteran owned and operated business Onsite visit, measure, shade analysis and electrical testing conducted prior to install/quote
2EZ Electrical - Solar Panel Brands
REC, QCELL, SERAPHIM, HYUNDAI, LONGI, PHONO, LG, SUNTECH, CANADIAN
2EZ Electrical - Inverter Brands
Fronius Solaredge Sungrow Goodwe
2EZ Electrical - Solar Battery Brands
LG, TESLA, REDEARTH, SONNEN, REDBACK
Solar Power
Hybrid Solar
Solar Hot Water
Off Grid Solar
Solar Maintenance/Upgrades
Commercial Solar installations
Read 2EZ Electrical Customer Reviews
Friday 3rd September, 2021
Hannah Downing from Queensland
Jamie and his team were very professional and also friendly to speak with. Jamie clearly knows his products and is an expert who could answer any question I had. The solar install was efficient and the boys cleaned up after themselves, which was appreciated. I highly recommend Jamie for any solar or electrical needs.
Friday 9th July, 2021
Matthew Payne from Queensland
Jamie and the crew where always polite and helpful throughout the whole process, from initial visit and quotation to the final instal. I would highly recommend 2Ez electrical!
Saturday 6th February, 2021
Ranaul Crabb from Queensland
Jamie & his team were such a pleasure to deal with, polite, efficient and tidy work. Well priced and made the process incredibly easy. Would highly recommend this business.
Sunday 24th January, 2021
Rene M from Queensland
5 stars
Sunday 17th January, 2021
Bianca Crosbie from Queensland
Excellent service, well mannered staff, clean and tidy. Was worth every cent to see our last 3 power bills have halved in price even with overcast days!
Tuesday 12th January, 2021
Mickey Phyllis Smith from Queensland
What can I say thank you so much Jamie. We have had a system install by another company which has close down and there installer did the most dodgy install. We have had warranty trouble with the panels but Jamie has come out to help our family out. We are putting another system on from Jamie now and with the expertise we couldn't be in safer hands. No matter what day Jamie has always returned my calls and this service is AAA. There is finally a solar company out there who doesn't rip people of and tells you what you need to know. I can't recommend Jamie enough and the biggest thank you from the Smith family.
Thursday 5th November, 2020
Kane Mumford from Queensland
Jamie and his do an awesome job.
*Please note that supplier ratings, reviews, and opinions shared on yoursolarquotes.com.au are the opinions of the reviewers alone and do not reflect the views or opinions of Your Solar Quotes. Read more at our Terms & Conditions under 'Installer Reviews.'
2EZ Electrical Top Solar Service Locations