About Hardy Electrical and Solar (Solar Company)
764 Cudgen Rd, Kingscliff NSW 2487, Australia

1300748948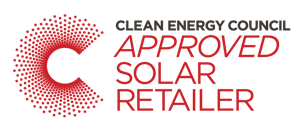 We are a well-established, family owned electrical company, servicing coastal and western regions of Qld and NSW. Specialising in residential and commercial solar energy solutions. As an Accredited Retailer with the Clean Energy Council, we meet with and adhere to strict standards in regards to the products we offer, the installation and the service we provide to you for the life of your investment. All systems are designed and installed by experienced Hardy Electrical and Solar, accredited CEC solar electricians. We only use and recommend premium Tier 1 equipment to ensure the longevity and performance of your system and the safety of your home. All products are backed by our own 10 year workmanship guarantee and we are always available to assist. As part of the complete service we provide, we take care of all paperwork from start to finish. This includes dealing directly with your electricity supplier to have your new smart meter fitted. This can be a complicated and problematic process for customers when left with this task, upon completion of system install. Hardy Electrical and Solar is a CEC approved Retailer, This is quite a big deal and we are glad to be recognised as a QUALITY solar company. With your system up and running, we can also compare your current electricity plan with others and provide you with the best rates available, based on your new usage and production patterns. If you choose to switch suppliers, we will continue to monitor and compare available plans to ensure your deal remains competitive each year. We can have your system up and running approx. 10 days from Energy distributor approvals. If you have been quoted on other model equipment or have a specific brand in mind, please let us know as we can provide you with any brands and models available in Australia. If we can't beat the price, we can certainly provide you with good advice.
Hardy Electrical and Solar - Solar Panel Brands
Sunpower, LG, Qcell, Jinko, Suntech, Risen
Hardy Electrical and Solar - Inverter Brands
Fronius, SMA, ABB,Sungrow
Hardy Electrical and Solar - Solar Battery Brands
LG, BYD, Tesla
Solar Power
Hybrid Solar
Solar Hot Water
Off Grid Solar
Solar Maintenance/Upgrades
Commercial Solar installations
Read Hardy Electrical and Solar Customer Reviews
Wednesday 20th November, 2019
Suzanne from New South Wales
Excellent service. Very helpful, friendly and professional. Thanks Hardy Electrical!!!
Wednesday 23rd October, 2019
Sasha Barlow from New South Wales
I highly recommend Hardy Electrical and Solar. I am very happy with my system. The guys were very professional and efficient I will be using them again in the future
Monday 30th September, 2019
Christopher from New South Wales
Received our first electricity bill after having solar panels installed. First time ever in credit. Great work guys
Monday 19th August, 2019
Peter Chapman from New South Wales
Great job guys, first class service and great communication to get it all sorted , have already been spreading the word about Hardy Electrical & Solar, and the great deals and equipment they can offer so good luck with the future of Solar installs Cheers to you all.
Thursday 8th August, 2019
B Bedford from New South Wales
I had my 6.6kw system installed roughly 3 months ago by hardys solar. I am extremely happy with it's operation and the savings it is giving me. It would be amiss of me not to mention the excellent, prompt and professional service I received from peter and the whole team. If your gonna get solar go local or from wherever a give hardy's the job you wont regret it!!!
Monday 29th July, 2019
Heidi Beynon from New South Wales
Excellent service and installing top grade products, thank you.
Thursday 27th June, 2019
Chris Taeni from Queensland
Hardy Electrical & Solar are a reputable solar company who I would highly recommend to anyone.
Monday 17th June, 2019
Bruce from New South Wales
Jackson and the team at Hardy Solar were great! Easy to deal with, good price and job done on time. Would recommend!
Thursday 13th June, 2019
Terry Kneller from New South Wales
Professional friendly service! I would like to say thank you for the great installation you guys have done on my mothers house! Being a builder and carpenter by trade I can formerly say I would recommend Hardy Electrical & Solar to many of my clients and friends. It was great communication from start to finish of the job and the workmanship was to a very high standard! Thank you once again on behalf of myself and my mother! Top job!
Wednesday 5th June, 2019
Kerry from New South Wales
We are very impressed with Hardy Electrical & Solar. Jackson & his team were very professional & showed great attention to detail. Everything was handled with great efficiency from quote to installation. We had done a lot of research & were given great peace of mind knowing that Hardy Electrical & Solar only use best quality products at the best price. Thoroughly recommended
Sunday 2nd June, 2019
Hart from New South Wales
I am so glad I chose Hardy Solar for my new 11kw Solar System. Jackson and the team were great. No pushy sales tactics, honest, reliable and got the job done. Would recommend!
Hardy Electrical and Solar Top Solar Service Locations