About Greenaus Solar (Solar Company)
140 Ashley St, Underdale SA 5032澳大利亚

1300195041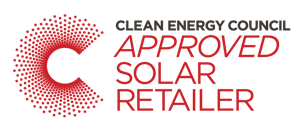 Greenaus Solar is a professional Adelaide based solar power solution provider, a Clean Energy Council (CEC) Approved Retailer and a Home Battery Scheme (HBS) qualified system provider.  We are committed to providing quality products and installation at competitive prices. Due to our large trading volume, we have the ability to procure most of our goods directly from the manufacturers which in turns enables us to offer the best prices to our customers.  Our free onsite solar assessment means that we can provide you with a comprehensive quote for a system tailored especially to you and with absolutely no hidden costs.  In all of our dealings, we remain focused on our core values of Integrity, Quality, Professionalism and Innovation. Be assured that our highly qualified staff will be there every step of the way from your initial enquiry to installation to your after sales service. Talk to Greenaus Solar about installing Solar today!
Greenaus Solar - Solar Panel Brands
Eging, Jinko, Risen, Sunrise, Suntech
Greenaus Solar - Inverter Brands
Fronius , Goodwe, IRES, INVT , Solaredge , Sungrow
Greenaus Solar - Solar Battery Brands
Sonnon, LG Chem, Alpha
Solar Power
Hybrid Solar
Solar Hot Water
Off Grid Solar
Solar Maintenance/Upgrades
Commercial Solar installations
Read Greenaus Solar Customer Reviews
Friday 7th February, 2020
Liam from South Australia
The panels we received and installed by Haisen are of very high quality. Their consultant has been very helpful in giving us advices and recommendations.
Friday 15th November, 2019
Lauren Zelco from South Australia
We would like to extend our thanks to the team for the installation of our system. The whole process was very easy and we couldn't be happier with our whole experience.
Sunday 6th October, 2019
Tom from South Australia
I definitely recommend Greenaus Solar if you are thinking of having solar system installed for your home.
Greenaus Solar Top Solar Service Locations