About Green Ultimate (Solar Company)
35 Terminal Ave, Pialligo ACT 2609, Australia

0411300097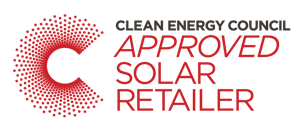 Solar Power
Hybrid Solar
Solar Hot Water
Off Grid Solar
Solar Maintenance/Upgrades
Commercial Solar installations
Read Green Ultimate Customer Reviews
Monday 13th June, 2022
Ben Jessimer from New South Wales
Warnie was my main contact for a large solar system installation at my sporting venue located in Sydney Olympic Park. This was my first experience ...
Monday 25th April, 2022
Wally McDonald from New South Wales
Its just the 1st month since our 100 KW install and we have saved $3360.00. I am extremely happy with the outcome.Happy to recommend Greenultimate Pty Ltd to anyone interested in Solar.
Friday 15th April, 2022
Debbie Williams from New South Wales
The Sales Consultants were able to identify the issues in regards to the existing Solar System I had. The rectification was fast and professional. I have given them several referrals, and would not hesitate to give them more.
Tuesday 22nd March, 2022
Col Thomas from New South Wales
Quality & Professionalism from Start to Finish. Good Job. A happy customer.
Sunday 13th February, 2022
Shallen from New South Wales
I can not Thank Greenultimate enough for your professionalism, workmanship and willingness to discuss the details of installation at PR Interiors I'm extremely happy with the whole process from beginning to end and would not hesitate to recommend your service to others.
Wednesday 12th January, 2022
Tim L'Huede from New South Wales
Our business was highly satisfied with the services provided by Green Ultimate. They provided a professional and affordable experience throughout the installation of our solar panels. We would recommend Green Ultimate to anyone who is considering solar panels for their business or homes.
Monday 29th November, 2021
Adam Thomas from New South Wales
Very skeptical at the start to install Panels on the roof as to not harm the look on this Prestige Brand. The professionalism that the team had in designing the system to suit our needs was amazing.
Sunday 14th November, 2021
Kylie McMillan from New South Wales
Many Solar Companies visited my Caravan Park but no one came up with a Solution till I met Greenultimate Consultants. Awesome Design & Install!
Sunday 15th August, 2021
Geoff McGuinness from New South Wales
I signed up with the Greenultimate Pty Ltd for Solar PV System on my business, Maddies Cafe.I am very happy with the decision because the job was done just as it was promised. Their installers were very polite, friendly and efficient. Greenultimate Pty Ltd staff has been in contact with me even after the install to monitor how my system has been going. I am confident that we are being well looked after. I have already recommended few people to Greenultimate and all of them are delighted. I will recommend Greenultimate to anyone who wants to install solar system for their business. I am a happy customer. Please feel free to contact me if you have any further queries.
*Please note that supplier ratings, reviews, and opinions shared on yoursolarquotes.com.au are the opinions of the reviewers alone and do not reflect the views or opinions of Your Solar Quotes. Read more at our Terms & Conditions under 'Installer Reviews.'