About Westside Energy SA Pty Ltd (Solar Company)
11 W Thebarton Rd, Thebarton SA 5031, Australia

0884512120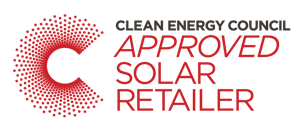 Westside Energy offers turnkey solutions in Solar PV, Energy Storage, Gas and Diesel powered generators including Off-Grid solutions to the residential, small business and commercial sector. From concept to design and implementation Westside Energy manages, reduces or eliminates reliance on the electricity grid (NEM) and provides redundancy where required. It dovetails into our building services origins and allows the Westside Group to provide professional multi-discipline Building and Energy Services to the South Australian and Norther Territory markets. With residential, small business and commercial energy solutions and design activities as our primary focus, we offer a one-stop shop. Innovative design disciplines offer power price certainty and guaranteed electricity supply for small, medium and large-scale operations. Our service & maintenance teams operate 24/7. More information can be found on the Westside Energy link on our website. Westside Energy complies with the Clean Energy Council Solar Retailer Code of Conduct. For more information please refer to the Clean Energy Council.
Westside Energy SA Pty Ltd - Solar Panel Brands
Jinko; JA Solar; Trina; Sunpower; LG
Westside Energy SA Pty Ltd - Inverter Brands
Fronius; ABB; Sungrow; Solis; Goodwe
Westside Energy SA Pty Ltd - Solar Battery Brands
LG Chem; Tesla
Solar Power
Hybrid Solar
Solar Hot Water
Off Grid Solar
Solar Maintenance/Upgrades
Commercial Solar installations
Read Westside Energy SA Pty Ltd Customer Reviews
Thursday 12th March, 2020
Susan Buntly from South Australia
Great service had the pleasure of dealing with Amity who is a gem to speak to talked me through there, process and I felt like I was just talking to a friend over the phone she was happy and very bubbly.She advised me what to expect when Rolland came out to our home and that he loved to talk and he didn't disappoint there.He was a great down to earth very funny guy and I highly recommend him and the rest of the team at westside energy from the beginning to the end you can't get a better company.
Tuesday 3rd March, 2020
Leon Simon from South Australia
Good company, quoted and carried out the installation without any problem and with top quality products. System seems to be working well (installation 1 month ago).
Saturday 29th February, 2020
Mark from South Australia
Best company you can't go wrong with westside. Everything has gone great no questions have been left unanswered, install was smooth and the installers were great and kept me updated during the day.I highly recommend the team but special mention to Amity and Roland who made it all a easy process and were the best to deal with and as stress free as possible.
Thursday 1st August, 2019
Kirsty Caruso from South Australia
Easy to deal with, quick install and no dramas! Will definitely recommend
Saturday 18th May, 2019
Michelle Smalle from South Australia
I would happily recommend Westside Energy to install solar panels. They are a very professional company. Work was completed in time frame that they said. All our queries were answered promplty. No mess left when job was completed.
Westside Energy SA Pty Ltd Top Solar Service Locations