About SunEnergy Company Pty Ltd (Solar Company)
Level 5 44 Pirie Street Adelaide 5000

1800786765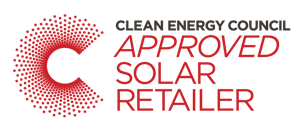 SunEnergy partner with industry leaders known for their technology, quality and after sale service. From industry-leading quality tech across Panels, Inverters and Batteries, you're empowered by online Apps or PC monitoring with real-time fault alerts. Plus in house accredited local installation with technical support, online and onsite. Talk to one of our friendly solar experts about our No Deposit, Pay As You Save program.
SunEnergy Company Pty Ltd - Solar Panel Brands
Canadian Solar SolarEdge QCells
SunEnergy Company Pty Ltd - Inverter Brands
SolarEdge Goodwe SMA
SunEnergy Company Pty Ltd - Solar Battery Brands
LG Chem Redback
Solar Power
Hybrid Solar
Solar Hot Water
Off Grid Solar
Solar Maintenance/Upgrades
Commercial Solar installations
Read SunEnergy Company Pty Ltd Customer Reviews
Friday 15th March, 2019
Casey from Western Australia
Fantastic service from Nathan Moody and the team.
Tuesday 5th March, 2019
Sarah from Western Australia
Hands down the best investment we've made! Thanks to Jay Warrington who walked us through the process and kept in touch every step of the way. He was professional, knowledgeable, friendly and passionate about what he sells. We've only had solar for a couple of months but we're already reaping the rewards of credits on our bills. The app you can use is great too as you can track and report on your capacity. If you are looking at solar, I'd suggest you give Jay a call. Refreshing to deal with someone with integrity. Definitely happy we went with Sun.
Saturday 9th February, 2019
Karen Jones from Western Australia
I had a few enquiries, for solar and the company that called me back was sunenergy, and callum. He was informative, explained in detail how the system works. He was always helpful and willing to answer any questions we had requarding the system we signed up for ,which he tailored according to our power costs and usage of electricity. system, and the setup of pay as you go. We could not be happier with the service callum gave to us in setting everything up, also the installation company where excellent and did a really good job and left everything neat and tidy. Now just waiting to see the saving on our bill. Thanks heaps callum and sunenergy, also the installation company would recommend highly to anyone.
Sunday 20th January, 2019
Naomi Moore from Western Australia
We had Solar installed through Sun Energy and have received our first bill. Erin made it a breeze to get happening and everything she told us would happen did! The savings on our first bill were also exactly as expected. Couldnt be happier with the service :)
Sunday 13th January, 2019
Juliana from Western Australia
The staff are great and very helpful very happy with system.
Thursday 27th December, 2018
B Whiting from Western Australia
Easy to deal with and worked out a great deal. It's been a month now since they were installed and I have had no follow up service from the sales guy which makes me feel used up and discarded. However the product supplied and the deal organised was fair and complete. It would have been a five if I was followed up as I do have questions I need answered.
Tuesday 11th December, 2018
Vicki Bray from Western Australia
Erin Moore was a pleasure to deal with, very informative, helpful and easy to talk too.
Saturday 1st December, 2018
Yasmine Jackson from Western Australia
I am so happy with this company and Clancy has been so very helpful and kind ! He answered all my questions and went to a great effort to make sure I got what I wanted and that I was happy with my panels ! I have Recomended them to everyone!
Saturday 24th November, 2018
Mel Apa from Western Australia
Dealt with Josh, he was very helpful. Happy with the product and overall great service. Definitely well worth the money!
Friday 9th November, 2018
George Petropoulos from Western Australia
Great service and communication from Andrew Deller from start to finish. Recommending Sun Energy to all my friends that are contemplating solar panels.
Tuesday 6th November, 2018
Phil Hardman from Western Australia
Installed solar in January dealt with Erin Moore very helpful couldn't do enough to make sure that the installation went smoothly recommend the right system for us couldn't be happier. Thanks Erin will be passing your name on to friends keep up the good work.
Sunday 7th October, 2018
Nicole from Western Australia
around 12 months later that Andrew Deller called to see if anyone had gotten back to me. I was prepared to just say 'thanks but no thanks' because it was confusing and I don't like cold calls. Andrew spent a great deal of time with me, explaining the offer and what all the jargon meant. He held our hands through the whole process and has made a number of calls to check in and see how our system is going. I would highly recommend Sun Energy and particularly Andrew Deller.
SunEnergy Company Pty Ltd Top Solar Service Locations