About East Coast Energy Solutions Pty Ltd (Solar Company)
Spence St, Cairns City QLD 4870, Australia

0740192882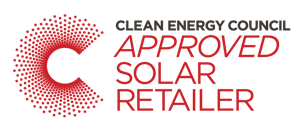 Solar Power
Hybrid Solar
Solar Hot Water
Off Grid Solar
Solar Maintenance/Upgrades
Commercial Solar installations
Read East Coast Energy Solutions Pty Ltd Customer Reviews
Tuesday 4th August, 2020
Kylie Mansfield from Queensland
We had our solar installed a few weeks ago. The whole process was so easy from start to finish. Very professional team and really helpful. I highly recommend them....
Friday 24th July, 2020
Mark Ross from Queensland
Thanks to Chris and his team for designing and installing our 6.6kW system. We recently 'went live' and our now looking forward to reaping the benefits of cheaper power for years to come. Couldn't recommend East Coast highly enough - great products, excellent service, competitive pricing and zero pressure to commit while we still in the quoting period. Thanks again team!
Thursday 4th June, 2020
Darren & Heather WIlliams from Queensland
East Coast installed a 10.56KW system into my home in Townsville this week. Well impressed with the install, the Fronius Inverter is fab. Compared to most, companies very competitive. I'd like to point out the installers, Corey & Chuck, knowledgeable, friendly & trustworthy. They both do East Coast proud. Highly recommended.
Friday 3rd April, 2020
Cath & Billy Pensini from Queensland
Great product! Professional service! Highly recommend! Thanks Chris & crew!!!
Wednesday 19th February, 2020
Peter Foon from Queensland
Just had our solar done at our house in Port Douglas. Jon was easy to deal with and emailed our quotes the same day I called him. The installation guys did an amazing job with no fuss and no mess. Cheers, Peter
Friday 24th January, 2020
Carl D'urso from Queensland
Clearly the best decision I've made first time my power Bill has been in credit in 7 years. Thanks to the helpful advice prompt installation and professional service of these guys !! Would highly recommend if your thinking about getting solar give these guys a call ....... wish I would have years ago. Remember "The best time to plant a tree was 20 years ago. The second best time is now."
Wednesday 14th August, 2019
Rod Gale from Queensland
Great value on the system recommended and installed. Happy with communication and installation services. ECES was the obvious choice who also came with word of mouth recommendations. Local representation is a must for peace of mind.
Tuesday 9th July, 2019
Rosalyn Agostino from Queensland
Fast, friendly and reliable service. We are very happy with our new solar installation. We highly recommend these guys!!
Wednesday 3rd July, 2019
Walter Miller from Queensland
The Director Chris was most obliging and the installation crew knew exactly what they were doing each attending to their individual roles and helping each other when required. I now have a 5KW Solar system up and running and already lowering my Electricity Bills. I would recommend East Coast Energy Solutions.
Tuesday 21st May, 2019
Todd Hudson from Queensland
Great 6.6 Kw install at my property by Chris and the team. Fast, friendly & cost effective. No fuss or issues. Thank you
Thursday 4th April, 2019
Ellie Borgert from Queensland
Just had a recent install on two properties and would recommend these guys, good service, so easy to work with, a great team.
Friday 15th February, 2019
Ryan Dunbar from Queensland
Brilliant install guys!! Easy and straightforward!!
Thursday 14th February, 2019
Dianne Dray from Queensland
Chris and the crew have just completed our solar installation in Millstream. It was such a pleasure to have tradesmen who were on time, friendly and did a great job for a competitive price. Well done team!!! I would totally recommend East Coast for any electrical job.
Wednesday 23rd January, 2019
Greg Hilliard from Queensland
The East Coast Energy Solutions team did a fantastic job of our large install in the Atherton Tablelands. They were professional, dedicated and very timely with their advice, quote and installation. Highly Recommended!
Sunday 20th January, 2019
Tammy Jennings from Queensland
They were punctual and did exactly what we'd discussed. Work was neat and tidy. Greg Jennings
Thursday 17th January, 2019
Anthony Genocchio from Queensland
Excellent service, prompt and professional installation and an excellent quality product installed. Highly Recommended
Friday 11th January, 2019
Jason Finlayson from Queensland
From the initial quote to the installation and follow up these guys were very professional. I had heard some horror stories in general about various companies before hand so I did a fair bit of research and spoke to several companies before deciding on East Coast. More than happy to recommend Chris and his team.
Friday 11th January, 2019
Lisa Hearn from Queensland
The sales representative was informative , no pushing to sell. We bought that day and they were installed a week later.
Thursday 20th December, 2018
Rick Drummond from Queensland
Great service. The young guys that installed the system were easy to deal with and professional. Very happy with the completed job and they even tidied up after themselves. Thanks again
*Please note that supplier ratings, reviews, and opinions shared on yoursolarquotes.com.au are the opinions of the reviewers alone and do not reflect the views or opinions of Your Solar Quotes. Read more at our Terms & Conditions under 'Installer Reviews.'
East Coast Energy Solutions Pty Ltd Top Solar Service Locations